Storyville District IS MIRRORED ON: HTTP://WWW.STORYVILLEDISTRICTNOLA.COM/
CLICK HERE TO GO TO STORYVILLE DISTRICT NOLA
This Tripod Site is always monitored, maintained, updated, and edited.
latest additions are at storyvilledistrictnola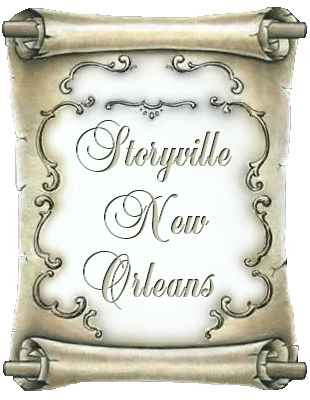 "Storyville was New Orleans' ill-famed denizen of irrational behavior, a wide open, large area of pleasure places, cat houses, and honky-tonks, twenty-four hours round the clock -- all in the direct center of the commercial business district."
All illegal (but highly profitable) activities were moved into a restricted district along Basin Street, next door to the French Quarter. Quickly nicknamed Storyville, the district boasted fancy "sporting palaces" with elaborate decor, musical entertainment, and a wide variety of ladies of pleasure. Visitors and residents could purchase a directory (the Blue Book) that listed alphabetically the names, addresses, and races of more than 700 prostitutes, ranging from those in the "palaces" to the poorer inhabitants of wretched, decaying shacks (called "cribs") on the blocks behind Basin Street. Black musicians like Jelly Roll Morton played the earliest form of jazz in some of Basin Street's ornate bordellos. Although jazz predates Storyville, here it gained popularity before moving upriver and into record collections everywhere. When the secretary of the navy decreed in 1917 that armed forces should not be exposed to so much open vice, Storyville closed down and disappeared without a trace. None of the fancy sporting houses remain.
--
Storyville was the legalized prostitution district of New Orleans from 1897 through 1917. Locals usually simply referred to the area as The District. The nickname Storyville was in reference to city alderman Sidney Story who wrote the legislation setting up the district. Most of this former district is now occupied by the Iberville Housing Projects, 2 blocks inland from the French Quarter.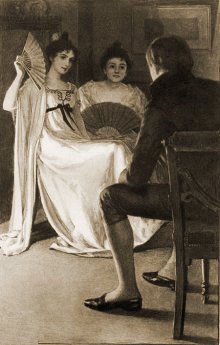 ---